Classroom tables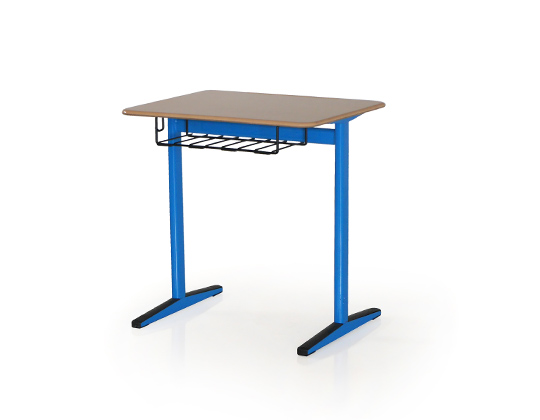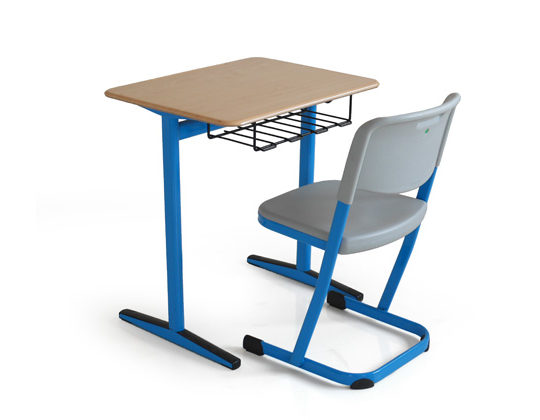 Scholar Endura table
Scholar Endura features an imported high endurance top with soft rounded edges, made from a special high density material with decorative melamined surface. It has a powder coated steel frame with flat tapered feet, fitted with special protection glides to safeguard from wear-out with shoe contact.  It provides storage in the form of a book tray, as well as bag hook on the side.  It is available in single and two seater versions.
Note: This item is imported against specific orders, and is subject to minimum order quantity and and adequate lead time. The price will be based on import cost, forex rate and freight and should be confirmed at the time of order placement.

Specifications
Frame flat oval tubular steel sections with welded joints and, flat tapering steel skids. The flange and feet are made of pressed sheet metal and all the metal components are pre-treated and finished with an epoxy powder coating.
Table top a special imported impact resistant-top, made of highly compressed wood particles and finished with a decorative melamined surface
Book tray spot-welded wire tray made of thin steel rods
Bag hook a bent steel rod welded to a punched steel bracket
Feet glides, covers & kicking protectors injection moulded plastic polymer (ABS)
Dimensions
Length
Single seater 70 cm
Double seater 130 cm
Width 50 cm
Height 52 | 58 | 64 | 70 | 76 cm