Administrative office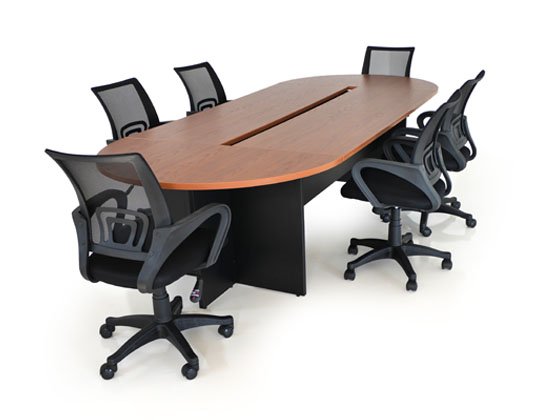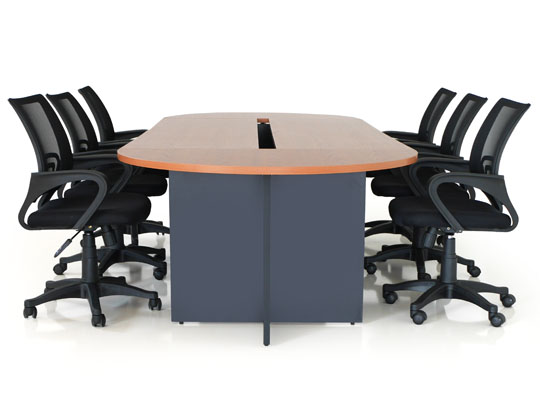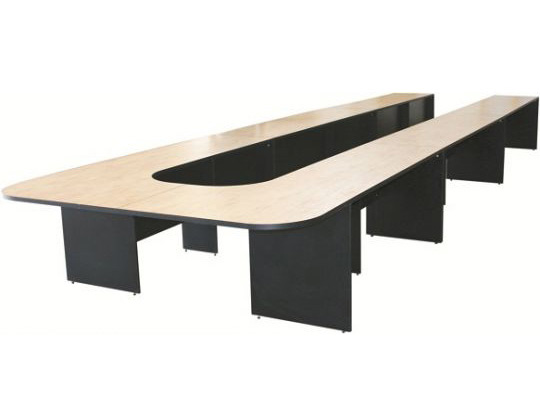 Confer tables
Confer is a series of conference tables in various configurations, shapes and sizes.  It has a distinctive stylish form with a segmented chunky top and contrasting base.
 It is a sophisticated addition to conference rooms and boardrooms, and can be customised as per requirements.
Read more
Specifications
Table top 25mm plain particle board finished with 1 mm high pressure laminate on the top surface, with a balancing laminate with PVC edge.
Table sides & apron 25 mm and 18 mm pre-laminate board with PVC edge is used for the table sides and apron respectively.
Glides Levelling bolts are provided to overcome floor unevenness
Dimensions
Typical size
Length 300 cm
Width 120 cm
Height 730 cm
(customisations are possible)