Reception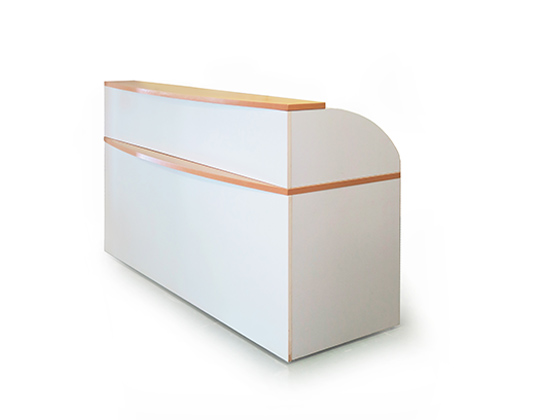 Reception counter (small)
A space saving reception desk with tall counter shelf and bag ledge.  It can be supplied with storage or support specific software applications for card swiping.
Customised solutions are offered.
Read more
Specifications
Desk top 25 mm board with high pressure laminate and PVC edges
Structure 18 mm pre-laminated board with PVC edges
Hardware high quality slides, locks, hinges and levelling bolts.
Dimensions
Length 180 cm
Breadth 65 cm
Counter height 107 cm