Canteen & Cafeteria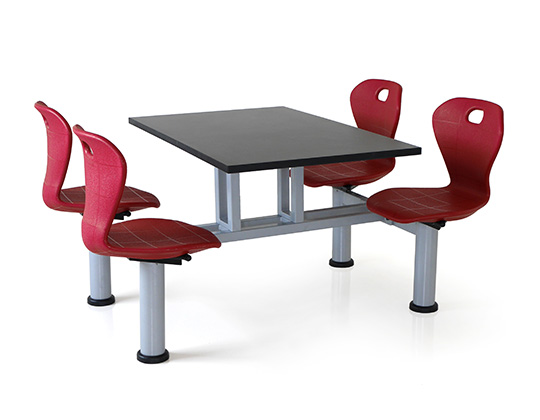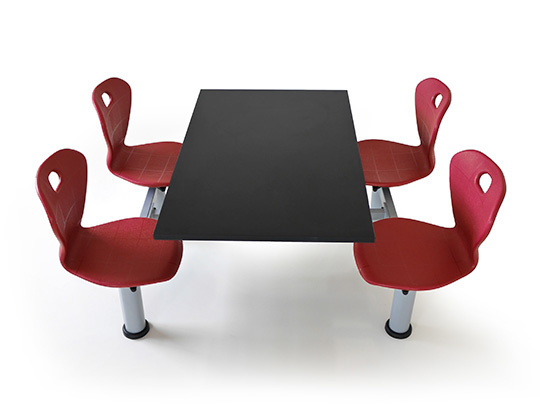 Quattro 4 seater cafeteria unit
Quattro is the ideal option for canteens and cafeterias looking for easy maintenance and practicality in usage. It is a four-seater integrated unit, comprising a table and four seats with a special auto-return swivel mechanism.
Read more
Specifications
Frame and legs robust epoxy-coated steel frame with only four main posts in contact with the floor (for ease of cleaning), which supports a table top and four beam mounted, auto-return swivel seats.
Beam the main structural element is the beam, which is made of square steel tubes. It has steel beam brackets and seat supports made of rectangular steel tubes
Legs 4 round steel tubes
Desk top 25mm particle board pressed with a high pressure top laminate, a bottom balancing laminate and PVC edges. Stone table tops can also be provided.
Seat shells plastic shells are available in two models, Forma and Puma.
Mechanism a special auto-return swivel mechanism is fitted onto each seat shell
Glides fixed plastic glides
Dimensions
Table top area 120 cm x 70 cm
Table top height 80 cm
Overall footprint (including four seats) 120 x 170 cm